Amoji to tell you the story about shoes.
Canvas shoes
As a pair of canvas shoes, have you noticed the two holes on the side of the shoes? Since it is not used to wear shoelaces, is it to breathe and prevent foot odor?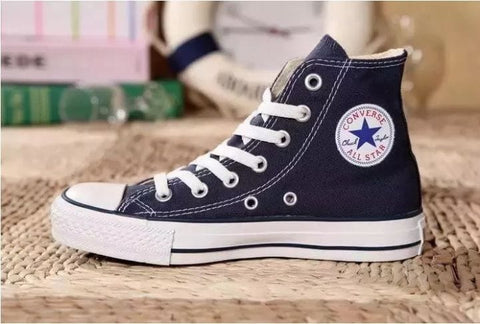 In fact, the original intention of these two small holes design dates back to the birth of Converse's first pair of Chuck Taylor. Before the emergence of sports brands such as Nike and Adidas, Converse's All Star series has always been synonymous with basketball shoes.
Basketball player Chuck Taylor gave Converse some product feedback based on his own footing experience, including two small holes on the side.
Through the two holes on the inner side of the shoelace, the tightness of the shoe upper wrapped around the instep can be accurately adjusted, and the basketball player is more comfortable and comfortable when running back and forth, and is not easy to be injured.
As the shoemaking technology gets better and better, canvas shoes have become very fit, no longer need to pass the laces through these two holes, but the classic design of this pair of shoes has been retained until now.
Mary Jane shoes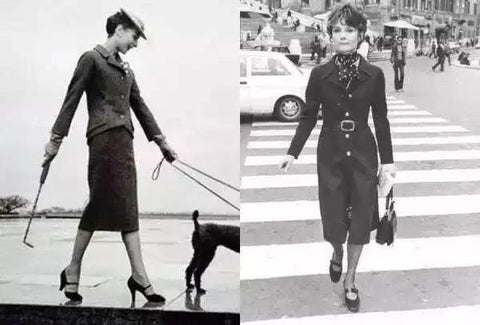 The name Mary Jane is derived from a character in the "BusterBrown" comic strip and first appeared in 1902. In 1910, in a Hollywood movie remake based on a comic, the heroine wore black buckle lace-up shoes to shuttle through various scenes, so the name of this character "Mary Jane" (Mary Jane) naturally became the code name of the lace-up shoes .
Later, Shirley Temple's first appearance on the screen was also Mary Jane shoes, retro and lively and well-behaved ~ Although with a history of more than 100 years, Mary Jane shoes have become popular today with their retro and versatile style. Whether on the runway of major brands or in daily wear, from Audrey Hepburn to this year's street shooter, Mary Jane shoes with low heels, mid heels, round toes or pointed toes can be seen everywhere.
Mules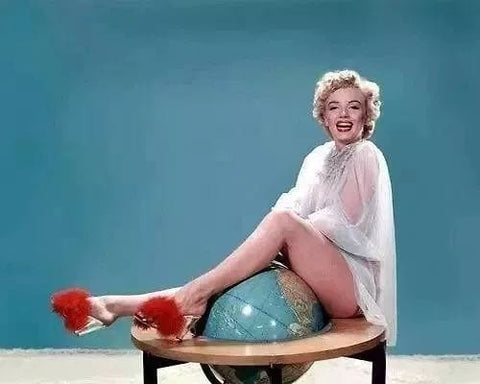 Most people's impression of Muller shoes is still "exquisite sandals and slippers", but these shoes actually have a great background!

The word Mules comes from the Sumerian "mulu", which is also the Latin "mulleus", which means: indoor shoes with open heels. In addition, because of the "bedroom only" attribute, it also has a hint of privacy.

It wasn't until the 1950s that Monroe wore Muller shoes many times to interpret the fashion advertising blockbusters. For a while, Muller became a fashionable item sought after by women and began to be worn by people gradually.
In the 21st century, Muller shoes were first popular in 2013. From the design of fish mouth and wedges, pointed stiletto, low heel and flat heel styles were gradually derived. In the past two years, major brands have also launched new elements that incorporate new elements. Muller shoes.
For example, the furry Muller shoes in the 2018 Gucci autumn and winter show are integrated with retro elements.
Miu Miu added classic bows and pearl elements, launched pointed Muller and flat-bottom Muller drags, gentle and girlish.

Chelsea boots
During the Victorian period in England, the Queen's shoemaker J.Sparkes Hall invented Chelsea boots. He designed the elastic band on the short boots, which is particularly easy to put on and take off. The queen especially loves it. Since then, Chelsea boots have spread in the shop.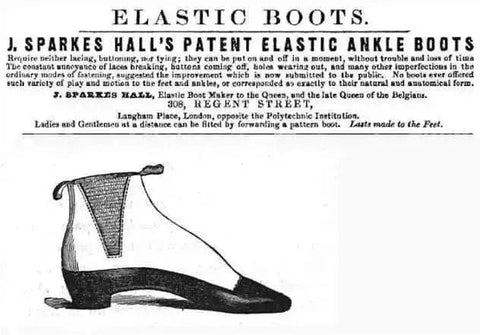 The non-Beatles that really pushed the influence of Chelsea boots to the world are none other than the Beatles. In order to make the band's image more uniform when performing on stage, they all put on Chelsea boots, matched with suits and pipe pants.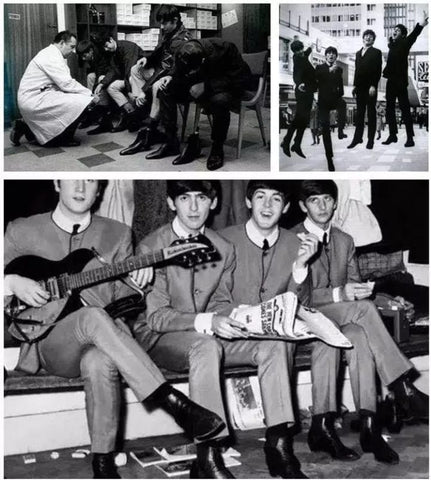 Since then, Chelsea boots have had another name called The Beatles Boots.

Nowadays, Chelsea boots that will not be outdated for long to wear are also one of the must-have outfits for celebrities and fashion bloggers to go out in autumn and winter. Whether it is a boy or a girl, it belongs to a series that can't go wrong no matter how you wear it!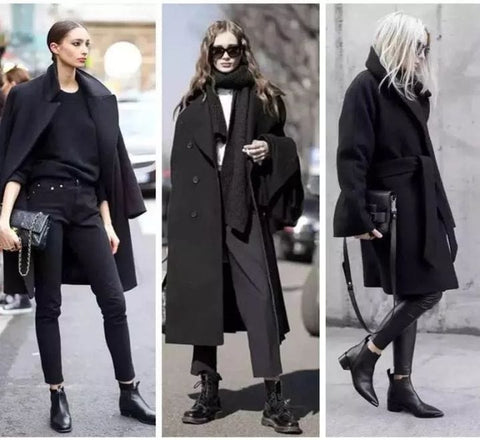 Thank you!
AMOJI is willing to share stories about shoes with you.

www.amojishop.com
---